Hi everybody!! I'm excited to share my latest canvas with you. I finished this one last week. It's called "Warrior Princess".
I think she is beautiful!! I tried really hard to make her features a little different from my usual ladies because people always ask me if I'm painting myself, lol.
She started out as a sketch in my art journal. I drew her in between shoppers at The Peddler's show I did earlier this month.
I was kinda having a rough week and I thought "you know what, I need to let off so steam by painting". So I started with my base colors. I wanted the background to be deep and rich. This is not a happy go lucky kinda piece, it's about the struggles we over come.
She was coming along great but she needed more presence, more strength. So I kept adding little details and then it hit me, she needs a bigger headdress.
Oh yes, much, much better!!!
I used hard body, soft body and fluid acrylics along with Dylusions inks, book text and a Heidi Swapp stencil.
I searched for quotes and thought that this Demi Lavoto quote was perfect.
We all suffer from ups and downs but at the end of the day it's all about brushing yourself off and getting back in the ring.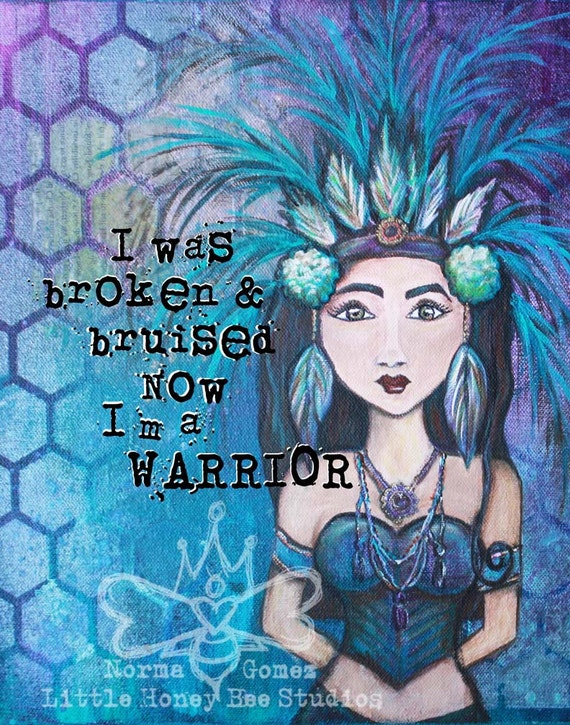 You can order an artist print
HERE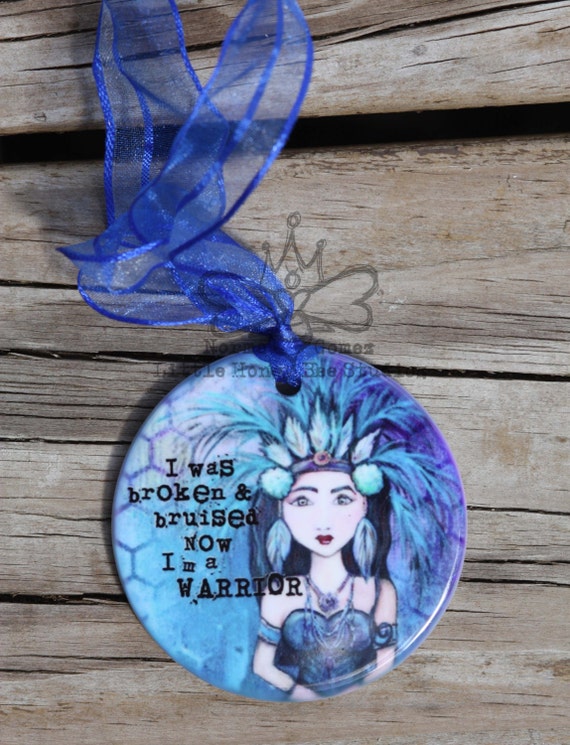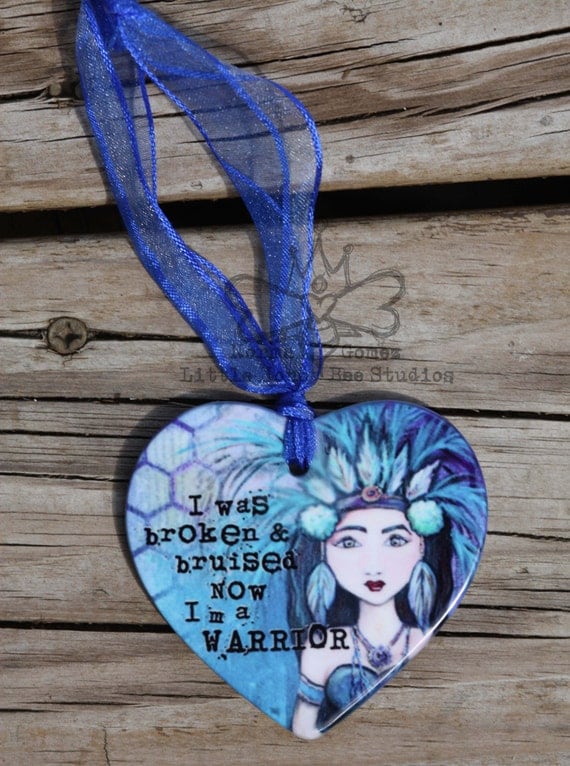 She's also available in a porcelain ornament. You can order the round ornament
HERE
& the heart
HERE
.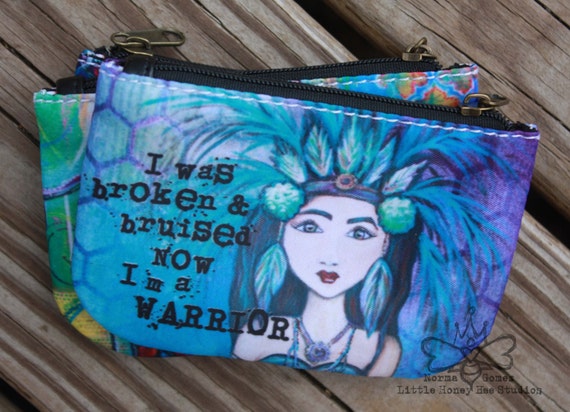 or how bout a
coin purse
! Click on the links to find out more about each product.
Thank you so much for stopping, have a beautiful day!!!